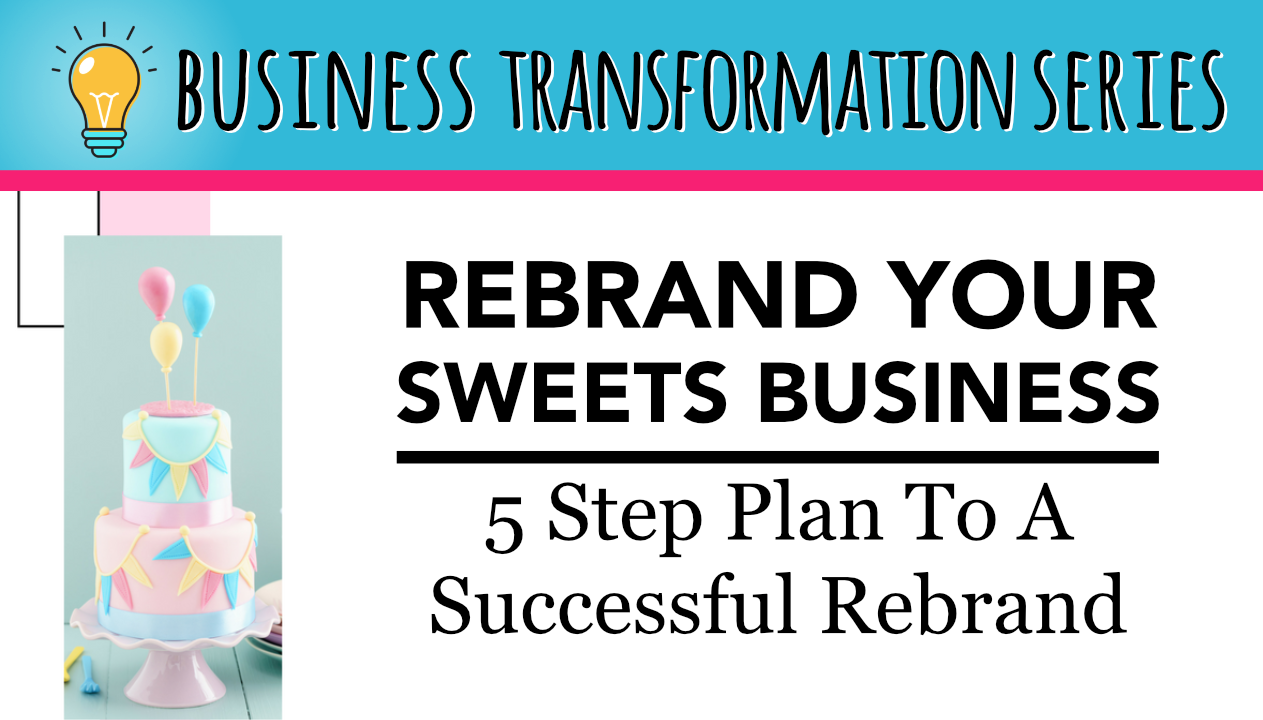 Does your business name accurately reflect your current business model or products? Are you thinking of making changes with you product offerings?Are you working with your ideal client?
Businesses change over the years, sometimes we find ourselves doing one thing and then end up moving in an entirely new direction. However, that new direction has to be clearly communicated to your current customers and potential customers in order for our businesses to stay on track for success. That is where a rebranding plan comes in to play.
If you have found yourself going through these changes and/or not capturing the types clients with whom you'd like to work. Check out this Sugar Coin Academy Masterclass which will explain a Five Step Plan to a Success Sweet Business Rebrand.


Masterclass Agenda:
+ What are the risks and rewards associated with rebranding?
+ How to determine if a rebrand is your best next move.
+ Troubleshoot common mistakes that Baking & Sweet Business Owners make when rebranding their business.
+ Strategic moves needed to launch a rebrand.
+ Realistic expectations for a successful rebrand and more.

Access to this content is FREE to Sugar Coin Academy members, but non-SCA Members can gain access to this Masterclass for only $27.
If you're not a member of the Sugar Coin Academy and would like to become a member for only $10/mo to gain access to this class and over 40+ hours of EXCLUSIVE Sweet Business trainings and recipes, visit www.sugarcoins.com to enroll and become a #SugarCoinCollector!