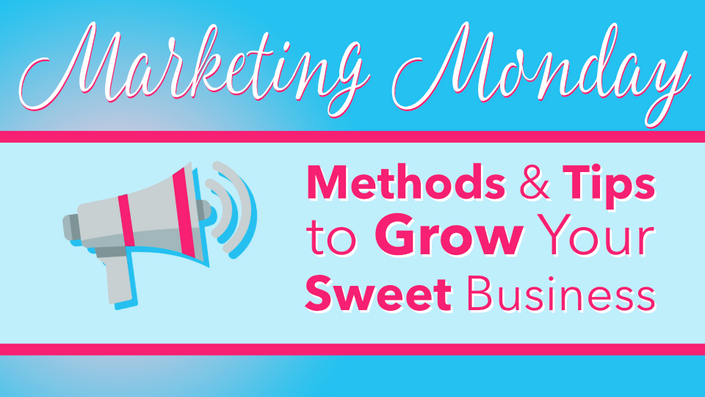 Marketing Monday
Methods & Tips to Grow Your Sweet Business
Join Certified Chef and Culinary Mentor, Chef Amanda Schonberg, as she breaks down the basics and elements of marketing. Gain insight into the methods that Chef Schonberg uses to build her successful, award winning, dessert catering company in Louisiana.
This series was series Chef Amanda Schonberg provides tips and tricks on how to improve your marketing strategies. You will learn key principles that will help build your marketing confidence. From the basics to platforms and policies, this series is the perfect solution that will help you develop a marketing plan for your baking or sweets business.
Class Curriculum
Episode 1: Beginner's Guide to Marketing
Available in days
days after you enroll
Episode 2: Creating a Marketing Plan
Available in days
days after you enroll
Episode 3: Marketing through Sponsorships
Available in days
days after you enroll
Join the Sugar Coin Academy!!
---
This content is EXCLUSIVELY available through the Sugar Coin Academy. If you're looking to learn more about how to grow a profitable baking or sweets business, you definitely need to become a member! When you join the Sugar Coin Academy, not only will you gain access to the content detailed below, you will also gain access to other EXCLUSIVE trainings and recipes. Click the little Sugar Coin piggy bank to learn more about the Sugar Coin Academy and ENROLL.

Your Instructor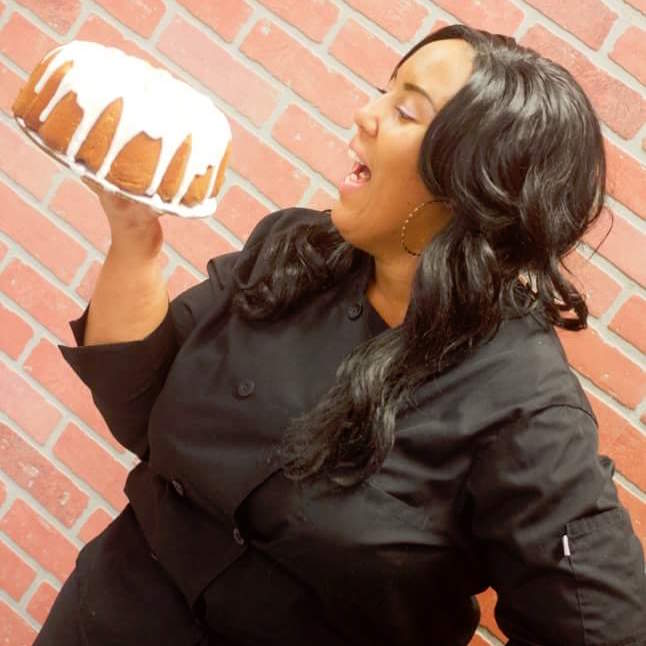 Although raised on the west coast of the globe Amanda Schonberg is no stranger to the South. Born in Baton Rouge, Louisiana Chef Amanda Schonberg has a great love for regional desserts. After having a longtime passion for food and wanting a career change she began her culinary training for Culinary Arts and Occupations at Baton Rouge Community College in which she completed in 2011.

Having a strong desire to serve and help others she participated in many organizations and events to better her studies during her tenure. While enrolled in Baton Rouge Community College she ran for office in which she was elected by her student body as the college's Student Government Association Treasurer in which role she served diligently during her tenure. Her senior year she applied for the Sterling Forbe's scholarship given through the culinary arts program to an outstanding senior who embodied the goals and dedication as the person it was named for in which she won.

Equipped with her administrative background and new career path she immediately went into food service management. She has managed and worked for Fortune 500 companies such as Sam's Wholesale, Chartwells's Dining, and Great American Cookie Company.After managing a few companies within the retail food service industry she soon decided to embark on her own culinary path. In 2015 she started Chef Schonberg's Sweets; a desserts catering company specializing in old fashioned desserts with a new flair.Her unique approach to taking standard desserts and adding a unique twist to them quickly became popular. She has catered to celebrity artist such as R-n-B group Mindless Behavior, Food Network's Gina Neely, Juvenille,Brian Mcknight, LSU athlete's and a host of others. She has been featured in local publications such as DIG Magazine,Moving Forward and Livingston Parish News. Her recipes and work have been featured in national magazines such as American Cake Decorating and Southern Celebrations Magazine and televised on news channels such as FOX media.She is also the 2017 winner of the Baton Rouge Wedding Industry Awards for best desserts/sweets.She assist others who need help starting their business locally by offering private classes to guide them as well as to others online through social media.

Chef Schonberg enjoys reading, traveling and spending time with her husband. She serves on the Advisory Committee for the college she attended in which she helps to serve with providing input in today's culinary atmosphere. She continues to work and grow her business while living in Louisiana and strives to provide sweets for the soul.

Have questions or need help?
The Sugar Coin Academy is all about helping sweet business owners like yourself, and we want to make this process as fun and stress free as possible. Email info@sugarcoins.com for help with navigating the academy and/or technical difficulties. We look forward to hearing from you and helping you along your sweet business journey.